IO-Link sensors for Industry 4.0 are now available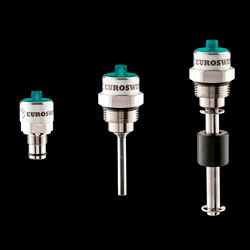 14-06-2022 | PVL | Test & Measurement
PVL has launched a new range of sensors equipped with IO-Link for deployment in Industry 4.0. systems. The new sensors are manufactured by Euroswitch Spa.
The innovative new range of sensors includes a 987 piston differential pressure transmitter, 2 to 10 bar pressure range with 1O-Link and 2 PNP contacts; ESL level/temperature sensor with 4-20mA signal output and specially developed to monitor the level of a fluid, offering two adjustable PNP or NPN thresholds, for level or temperature; and EST temperature sensor with standard operating temperature from -20C to +100C (others on request), 4-20mA signal output, two digital PNP/NPN.
The common denominator of the new sensors is the combination of the IO-Link protocol for point-to-point communication between a compatible IO system and a device in the field. Being an open standard, it allows the two-way exchange of data between sensors and devices that support it. Each sensor has an IODD file that describes the device and its IO-Link functions.
IO-Link communication offers many benefits, including the ability to use standard three-wire unshielded cable, advanced diagnostics and increased data availability, remote configuration and monitoring, and simplified device replacement . All the benefits result in improved machine management and increased process efficiency, with consequent reduction in overall costs.
Steve Moorey, Managing Director of PVL, says: "Euroswitch's new IO-Link equipped sensors provide bi-directional, point-to-point, digital, wired or short-range wireless industrial communications to meet the growing demands of the industry 4.0 in manufacturing, measurement, monitoring and process control. They can be deployed in systems to economically optimize automated industrial processes and operations.